All
For

Pets Veterinary Clinic
A Pet Resort and Spa in Cabot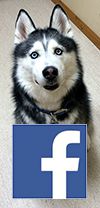 At All For Pets Veterinary Clinic, you can be confident that your pet will be treated and cared for like they were our own!
As your primary care veterinarian, All For Pets Veterinary Clinic can ensure that you're getting excellent service when trusting our professionally staffed clinic with routine check-ups, vaccinations, preventative health care, spays/neuters and more.
We know you have a choice when deciding on reliable and trustworthy veterinary services and we take that responsibility serious. Stop in and visit us and you'll see why so many of your neighbors and friends have trusted All For Pets Veterinary Clinic with their pets!
Medical Services
From scheduled examinations that ensure your pet's continued good health, to sophisticated procedures that can restore your beloved pet. More about our medical services
Doctors & Staff
We love animals and pets just as much as you do! Our experienced and trained staff will provide your pets with the best care available. More about our doctors and staff
How To Find Our Clinic
We're easy to find in Cabot and worth the drive even if you don't live in the immediate area. Your pet deserves the best! Directions, phone numbers & more
Safe & Clean Boarding
We offer an affordable "spa & resort" to pamper your pet when you're gone. But don't worry–they'll still welcome you back! More about our pet boarding services