Our Doctors, together with our team of knowledgeable staff in Client Services, Veterinary Nursing, Surgery and Boarding care, are here to help. Should you have any questions, do not hesitate to contact our facility via our Contact page.
Dr. Teresa Durham (Wojciechowski)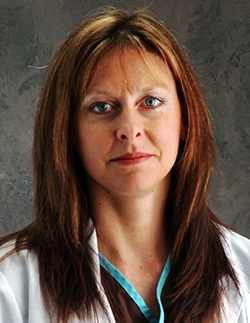 Cabot Veterinarian Dr. Durham (Wojciechowski) has been serving her hometown since 1995 with the vision that a veterinary clinic should provide not only to help the patients but to provide resources and education to our 'pet parents'. Through better knowledge, we aim to help our clients understand what and why their pet may need certain therapies. Our main goal is to do what it takes to keep our patients healthy and happy. If the need arises, we are here if they become sick.
Dr. Kristie Coley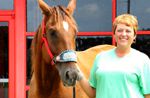 Dr. Kristie Coley joined All For Pets Veterinary Clinic in 2011 as a weekend relief veterinarian. She had been in private practice for 14 years prior.  During the week Dr. Coley is the Program Director and the Veterinarian for the ASU-Beebe Veterinary Technician Program.  Dr. Coley attended veterinary school at Louisiana State University.  She received an undergraduate degree from Arkansas State University.  She is also certified in veterinary rehabilitation, which helps animals with orthopedic injuries, surgical recoveries as well as common issues such as arthritis in senior pets.   She is very active in all things outdoors, loves anything that involves water, and is an avid football fan.  She is an active sportsman loving to duck hunt, deer hunt, and fish.  She has been active in field trials with her Labrador retrievers when her busy schedule allows.  Her family also includes a Chesapeake Bay retriever, a shallow water retriever (AKA Dachshund), horses, cats and birds.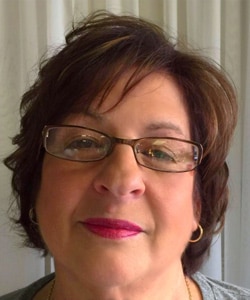 Gina, Hospital Manager
Team Member Since 2002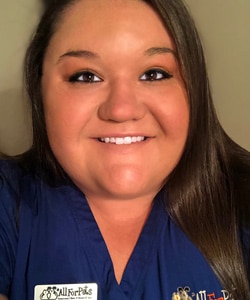 Ericka, Office Manager
Team Member Since 2014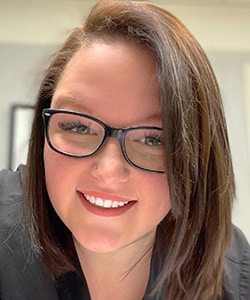 Bailey
Surgical Coordinator
Team Member Since 2014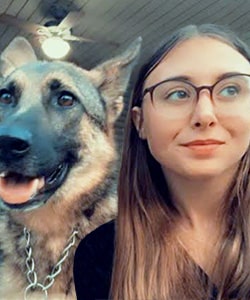 Alex
Nurse Coordinator
Team Member Since 2018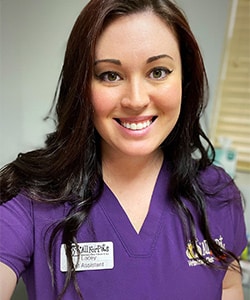 Lacey
Surgery and Veterinary Assistant
Team Member Since 2018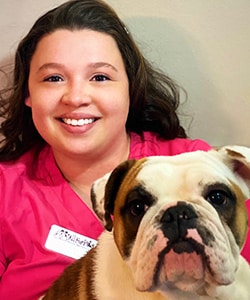 Adriana
Dental and Veterinary Assistant
Team Member Since 2020
Morgan
Veterinary Assistant
Team Member Since 2020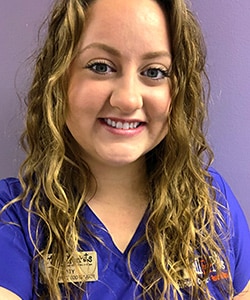 Katy
Client Service Coordinator
Team Member Since 2016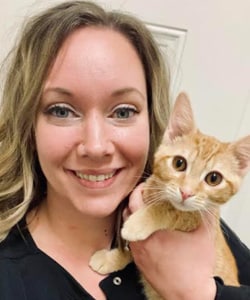 Ashleigh
Client Service Representative
Team Member Since 2021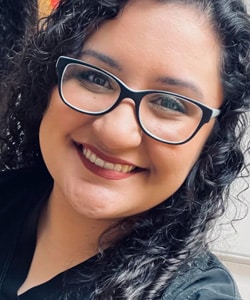 Kaci
Client Service Representative
Team Member Since 2021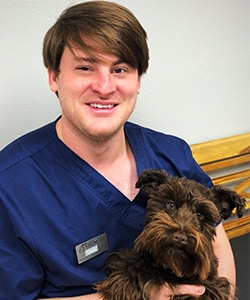 Casey
Resort Coordinator
Team Member Since 2019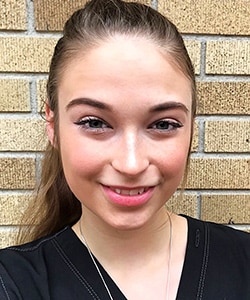 Brenna
Resort Assistant
Team Member Since 2020