At All For Pets Veterinary Clinic, we provide a loving, healthy environment for your pets to stay. We have standard runs and a few luxury runs for multiple pet families. Each pet receives a warm blanket and a comfy bed.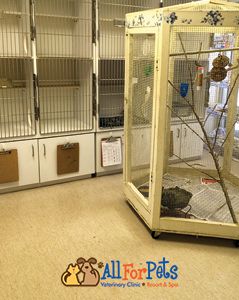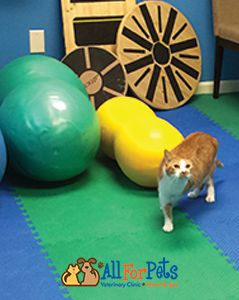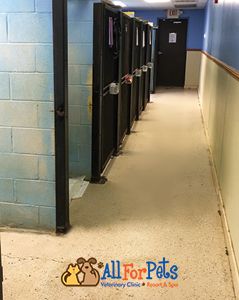 Our "guests" receive individual attention, ranging from daily brushing to tossing the ball, from our caring team. We provide healthy meals for our cat and dog campers, but parents are welcome to bring their camper's own meals. For extended stay campers, a complimentary bath will be given after 7 nights. Our feline campers get to enjoy bird watching from the beautiful kitty condos. Our cats enjoy daily brushing and recreation time in the kitty room.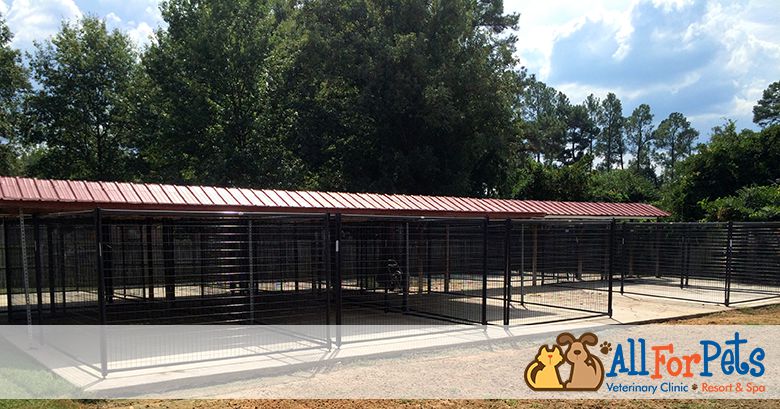 Your pets will enjoy day camp and camp outs including playtime, lap time, and training time for every camper staying at All For Pets Veterinary Clinic.